By J.C. Vega
What happened October 13th, 1917? Why do we gather around every first Saturday of the month to venerate Our Lady of Fatima? The movie screening event of "The 13th Day" held on October 13, 2023, at 2:30 PM answered this question.
In summary, "The 13th day" tells the story of three young shepherds who experienced six separate apparitions of Our Lady at Fatima, Portugal between May, and October 1917. These apparitions of Our Lady gave an urgent message of hope to the world at a time of war, persecution, and oppression. Despite facing abduction, prison and attempts to silence them, the children stayed loyal to their beliefs and inspired hope.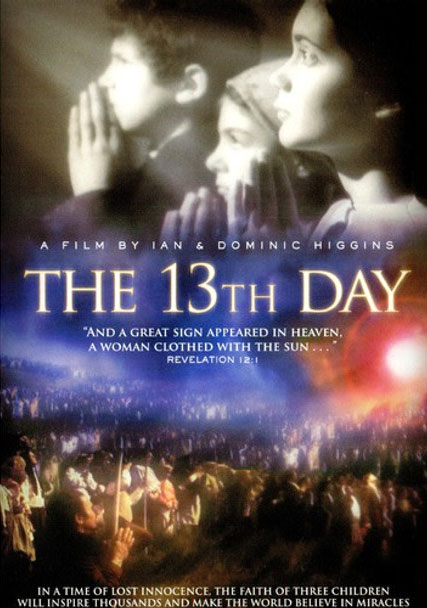 Doors to this event, held at Saint Elizabeth Seton, 9728 West Palmeras Drive, Sun City, Arizona, opened at 2:30 PM. The movie event included attendance by Father David, who led us in prayer before we devoured pizza, with plenty to take home afterward. The movie inspired us Catholics to reflect on the devotion to Our Lady of Fatima, and gave us an opportunity to socialize with each other. You walked away afterward feeling a little more encouraged and excited after participating in this Saturday devotion.
The event was free, but a reservation and ticket were required, with a suggested offering to cover the expenses of the parish. For those who are interested in seeing the movie "The 13th Day", it is currently available for streaming on YouTube. Please see the link below:
https://www.bing.com/videos/riverview/relatedvideo?&q=our+lady+of+fatima+the+13th+day+youtube+english+&&mid=B5D9761BCF6A5CE6879AB5D9761BCF6A5CE6879A&&FORM=VRDGAR